Recently, we stumbled across a Russian article on Time Machine and the Time Machine Organisation by Olga Barysheva from the National Library of Russia in St. Petersburg and were intrigued to learn more about her connection to our initiative. Olga happily answered our questions and told us about her motivation to curate an online weekly news digest on foreign digital technologies and its importance to the Russian library scene.
---
We are thrilled to see Time Machine being recognised in a Russian-speaking environment. How did you learn about the Time Machine initiative?
I came across Time Machine during the pandemic as I started my own project "World of Digital Libraries". As a Senior Researcher at the National Library of Russia, I wanted to learn more about trends and topics that are hardly known to Russian libraries – and I wanted to share this professional knowledge. In this regard, the pandemic brought about one major opportunity that I am thankful for: Almost every conference, workshop etc. now takes place online – free-of-charge or with pay-what-you-can admission. It gives me a unique opportunity to attend events I otherwise wouldn't be able to and allows me to learn about so many exciting topics that expand my professional horizon. One day I discovered IIIF and just couldn´t resist its beauty and elegance. I took their training course and found the most patient, generous, passionate and humble people behind the concept. It was then that I learned about the Time Machine IIIF Academy and took an interest in Time Machine.
Meaning you participated in the Academy which let you to investigate further into what Time Machine does?
Well, frankly speaking, I must admit that I was a bit annoyed at the beginning when I read that the Time Machine Academies are only open to Time Machine members. The reason being that I remember well how the greatest projects like the 'World Digital Library' and 'The European Library' (TEL, now Europeana) started out and how much fun and enthusiasm we all had back then working together. Today, very few initiatives allow you to actively participate as an individual especially outside the European Union.
Anyway, I got in touch with the Time Machine team and was met with great friendliness. To my delight, I was informed that becoming a member of the Time Machine network didn´t require entering with an institution but that I could become a member as an individual, free-of-charge, and provided with information on the project first-hand. I registered as Time Machine Supporter and was then able to attend the Academy. Needless to say, I was very excited to dig deeper.
It seems once you know about Time Machine, you recognise its value in many related projects: It was not long after that the Topotheque and the DARIAH-HR conference drew me to Time Machine once again.
We are sorry to hear about your initial frustration with us but are happy that we were able to clear the misunderstanding thanks to your determination. What exactly is it that you value about our project?
You know, as a recent Director of Information Resources at the National Library of Russia, I tried to persuade the most powerful Russian libraries (both public and academic) and even the largest University library consortium to start an Open Data project. The idea was super simple: Collect and preserve freely available national data sets which otherwise would be overwritten. Unfortunately, my idea didn´t catch on to be popular here in Russia. From my point of view though, we all live on the same information planet and data should be preserved on a global level. That's why I try to cover projects undertaken in different countries and in various languages in my "World of Digital Libraries". I do what I can when it comes to educating Russian-speaking librarians and information professionals in every way possible. This is my conviction and that is why I support such initiatives as Time Machine.
You mentioned your own research project, 'World of Digital Libraries'. Can you tell us a bit more about that? Is this one of your ways to spread your knowledge in Russia?
Yes, exactly. After much research, I came up with the idea of starting a series of research articles on different topics that modern digital and not very digital librarians I think should know about. Topics like digital copyright, web decentralisation and monetization, tools for digital preservation and access, etc. I decided to share my knowledge (in Russian) on the online platform "Medium". You know, sometimes it is easier to warm up to new ideas and concepts when you have the chance to learn about them in your own native tongue. Almost instantly I got positive feedback. Some people even use translation tools to read my articles. My news bulletin idea came next.
Since I closely monitor what´s happening in the GLAM and tech world, and a lot is happening in this area, I make a weekly supplement to 'World of Digital Library' (WoDL). Every weekend I publish a fresh issue on 'encl.' – that's the title of my digest for librarians and information professionals that you came across.
Olga, thank you very much for taking the time to tell us about your motivation behind your weekly news bulletins. It´s great to know we have such enthusiastic professionals in our Time Machine network and value your efforts of making initiatives such as ours known among Russian scholars and professionals.
Thank you as well for getting in touch with me. I'm very glad that the Russian-speaking audience is getting to know more about current trends and projects like those developing under the umbrella of Time Machine. I strongly believe that even a single person can make a difference by simply spreading the word. The more informed we are, the faster we go ahead.
---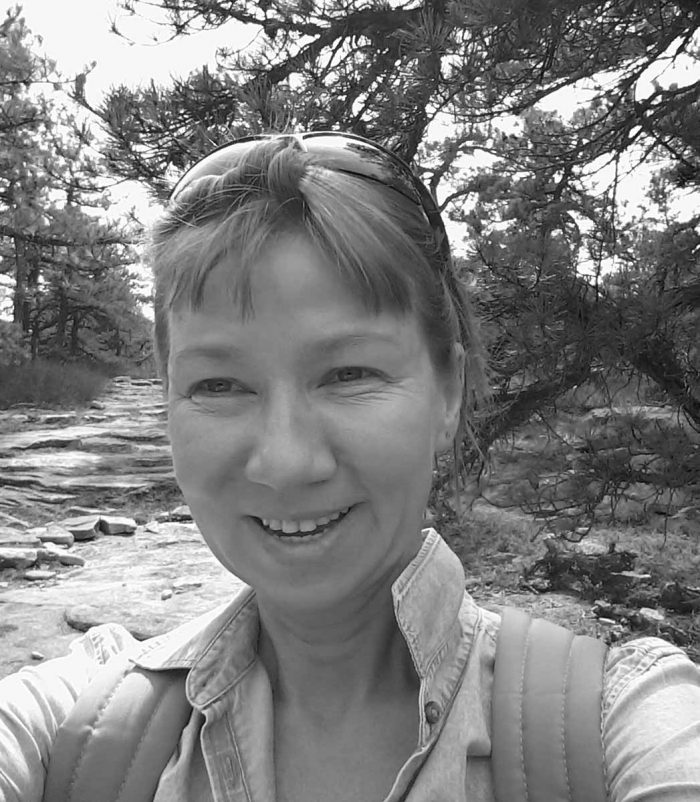 Olga Barysheva is Senior Researcher at the National Library of Russia and spreads her knowledge on current trends and topics of European GLAM and tech projects via her 'World of Digital Libraries'.
---
If you wish to learn more about Olga Barysheva's "World of Digital Libraries", click below and/or follow her on Twitter.