Don't miss the chance to share your best practice examples in connection with 3D-Digitisation of Cultural Heritage!
TMO-member Digital Heritage Research Lab (DHRLab) of the Cyprus University of Technology is coordinating a VIGIE 2020/654 study funded by the European Union, aiming to improve the quality of 3D-digitisation projects for tangible cultural heritage and future development strategies at EU level by mapping success stories.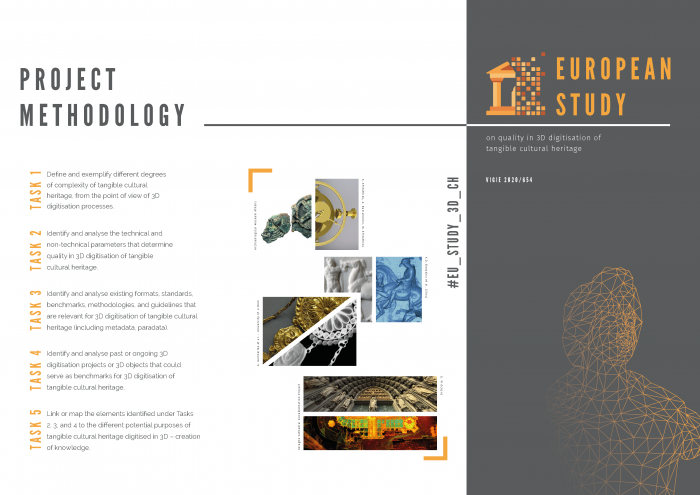 With the full support of the scientific cultural heritage community, this study will enable cultural heritage professionals, institutions, content-developers, and academics to define and produce high-quality digitisation standards for tangible heritage.
The elements of the framework include:
The technical parameters that determine the level of quality of 3D-digitisation.
Existing digital formats, standards, benchmarks, methodologies and guidelines for 3D-digitisation.
Past or ongoing 3D-digitisation projects and existing 3D-models and data sets that can serve as benchmarks.
TMO is supporting this study and we would like to invite you all to contribute your best practice examples via the following link:
Thank you for your cooperation!
Together we can once again help shape the future of EU strategies in connection with digital cultural heritage!