Finnish Time Machine Ambassadors promoting Time Machine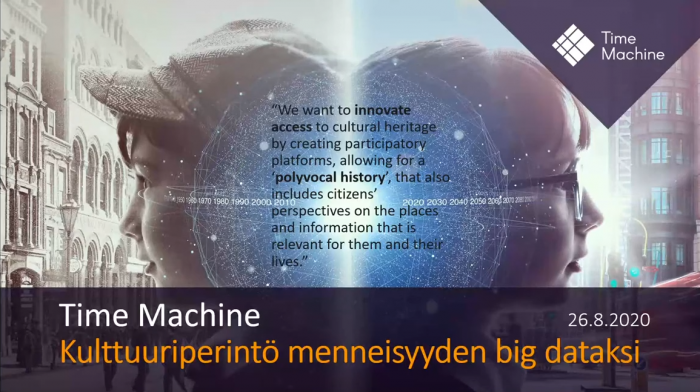 This panel discussion on Time Machine provided information on the Time Machine initiative in general as well as presented the Finnish Time Machine member network with regard to planned activities and how to join.
The event was comprised of Finnish Time Machine members and organised by the research centre Digitalia, a development organisation within the South-Eastern Finland University of Applied Sciences (XAMK)
The panel was moderated and hosted by Research Director Noora Talsi and Miia Kosonen of Digitalia/XAMK. Panellists were our Finnish Time Machine Ambassadors Juha Henriksson and Tomi Ahoranta as well as professor Eero Hyvönen (Aalto University/University of Helsinki).
Find the video recording in our media section:
---